Every Prius carries a number of government and manufacturer labels found on the driver door jam and the engine compartment. Furthermore, Toyota provides an unambigious model for each vehicle so the right parts will be used with the correct model. Without it, an inattentive technician might attempt to apply a similar part from one model to another with potentially disasterous results.
1998-2000 Prius (NHW10)
Edit
Body stamp: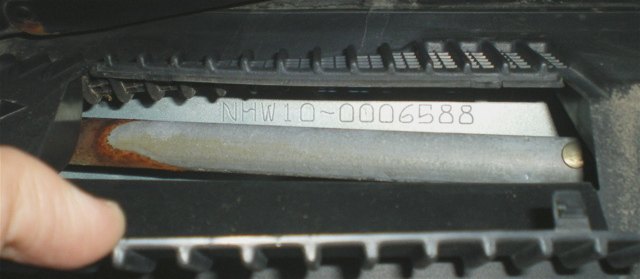 Photo thanks to Mk_1 group.
2001-2003 Prius (NHW11)
Edit
Body stamp:
Door stamp:
Photo curtesy of Bob Wilson, Huntsville, AL.
2004-2009 Prius (NHW20)
Edit
Body stamp:
Door stamp:
This is an example of the NHW20 model, door label.
Thanks!
2010-current Prius (ZVW30)
Edit
Door stamp: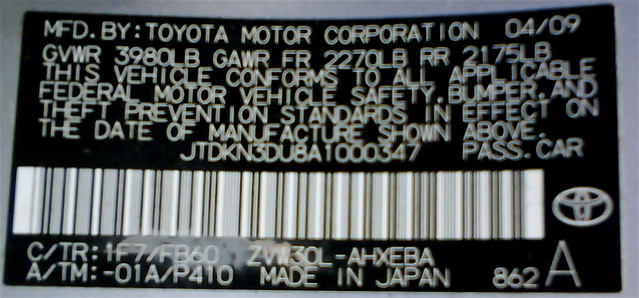 Ad blocker interference detected!
Wikia is a free-to-use site that makes money from advertising. We have a modified experience for viewers using ad blockers

Wikia is not accessible if you've made further modifications. Remove the custom ad blocker rule(s) and the page will load as expected.